9 clever things that will change your family trips
08 Nov 16
Family? Check. SUV? Check. Frequent trips? Check.
More and more folks are taking their kids for outings. Plenty to do out there than to sit at home. So why don't you make your car rides more comfortable for everyone?
After all, it isn't just about the destination. It's about the journey, too.
With these items cleverly used, your can upgrade your trips without a heavy price tag.
1. Plastic containers as dining trays
Image via Lookie What I did 
Your kids will love having some drive-through food while on the road. But eating burgers and fries in a car can get messy very easily.
So use a little tray that you can place on their laps, with enough depth to hold all your munchies without spilling.
2. Tumblers as rubbish bins
What happens after you finish those burgers? You can do better than just throwing them on the floor.
Get a big enough tumbler and line it with a plastic bag. Then you'll have a car-worthy rubbish bin without buying an expensive car accessory.
3. SUV tires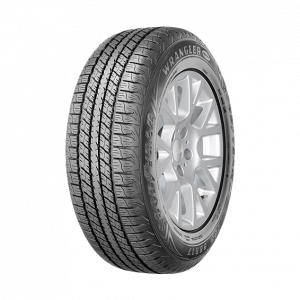 Roads and highways in Malaysia can get wet and littered. But don't let that stop you from taking your families to road trips.
To that end, get tyres with wet performance and road hazard resistance. The Goodyear Wrangler TripleMax will be your perfect choice, for a worry-free driving experience. Learn more about this handy set of wheels.
4. Laundry baskets as boot organizers
Image via Container Store 
You might be packing a lot in your boot, like recreational stuff and change of clothes.
If it gets too crowded, it can get messy very quickly. So use rectangular laundry baskets to sort everything out neatly.
5. Emergency kit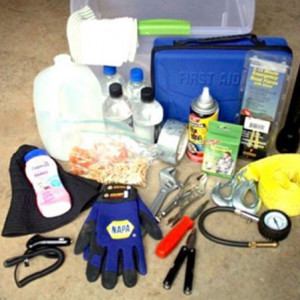 Image via Know How Blog
Your first aid kit will be great for injuries and such. But it may not be enough for other types of unforeseen circumstances.
Get a sturdy box and fill it with basic tools, a torch light, plastic bags, water jugs, duct tape, cloth, and jump cables. You never know when you will need them.
6. Roof rack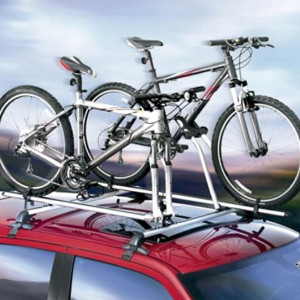 Image via CarCare 
When you have a big family, buying a bigger car may not be good option when you already own an SUV.
In that case, try installing a roof rack. You'll be able to carry more luggage, and recreational extras for your kids to enjoy on your next trip.
7. Shower organizers as window storage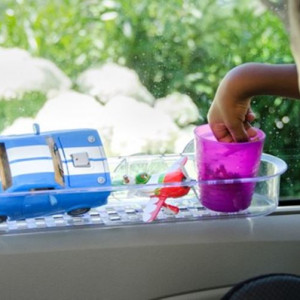 Image via Organize 365
Young kids could use some healthy distractions during long trips. And we don't mean the tablet device kind.
So bring some toys and keep them handy by sticking suction cup shower organizers on the windows.
8. Cupcake wrappers in cup holders
Over time, dust and dirt will accumulate inside cup holders. You might have to resort to vacuum cleaners to remove them.
However, you can use cupcake wrappers to prevent that. You'll find these in stacks at the baking section.
9. Air-con vent cup holder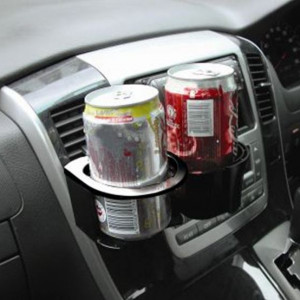 Putting your soda in a cup holder is convenient. But putting your soda in front of your air-conditioning is even better.
This clever invention will let your drinks stay cool for longer.
Conclusion
With these equipped on your family vehicle, you can confidently face whatever the road brings you. So you can worry less and enjoy your trips more.
Bonus: Worry Free Assurance
We can make your family trips even more worry-free with our 12-month warranty* (up from the usual 6 months, offer lasts until 31 Dec 2016) for your new set of Goodyear Wrangler TripleMax. That means we'll replace your tyres if they are damaged beyond repair from road hazards*.
Learn more about Goodyear Worry Free Assurance.
*Terms & Conditions Applies