7 Things You Should Do Before Your Balik Kampung or Holiday Road Trip Journey
03 Jun 16

The unofficial anthem for Hari Raya celebration would be Sudirman's 'Balik Kampung'(Returning to Your Hometown), evergreen classic familiar to many. It encapsulates the joy, excitement and anticipation people have for the festive season, which is best shared with family, friends and loved ones.
Every major city in Malaysia will experience the annual Hari Raya exodus as many travel back to their respective hometowns for celebrations. As expected, the roads will be flooded with vehicles, leading to a longer drive and hours stuck in traffic.
Here are some tips to ensure that this inevitable situation will not ruin your holiday mood:
1. Gadgets to Keep You On Track
The last thing you want during a bad traffic condition is getting lost. It is definitely not a dream escapade or Hari Raya story to tell your friends about. Ensure you have navigation apps installed in your smart devices, and make sure your devices are fully charged. Remember to prep your power banks as back up too!
2. The More Food, the Merrier
Be sure to stock up on snacks, finger food and drinking water. By preparing your own food, you can ensure that you and your family eats healthy even on the road. Besides, you enjoy the flexibility of eating whenever you want and visiting rest stops only when you absolutely need to.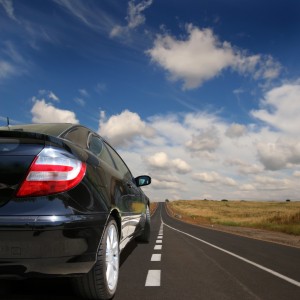 3. Be Ever Ready for Emergency
It is never bad to be overly prepared, as anything can happen on the road. Make sure you have a first aid kit, basic emergency tools and road assistance numbers ready with you before you travel. Even if you may not need it for yourself, you can be a Good Samaritan and offer them to those who need it.
4. Want a Peaceful Drive? Keep Them Entertained
The drive to your desired destination might take a few hours and the children in your car can get restless and impatient along the way. Be armed with activities keep them entertained – puzzle books, toys or tablet PCs installed with educational games. This ensures an enjoyable ride for both you and your children.
5. Fun Times Start at the Push of the Play Button
Music livens up the mood when you are driving, especially when you are playing your favourite tracks. If you are driving home alone, be sure to prepare a few playlists that you enjoy. It is always fun to be a "cabin-singer" and sing along to your favourite tracks while driving.
6. Happy 'Wife', Happy Life
Take your 'wife' for a checkup before your journey. We're referring to your car, of course! Go for any due service, and have your air-conditioner, battery, and coolant checked. You would not want to have any car issues in the middle of a long traffic, as assistance may take a while to arrive.
7. Oh, Forget Not the Tires
Do not forget to have your tire threads and pressure examined as well, including the spare tire. Changing a flat tire in the midst of a traffic congestion will be a nightmare for many. If possible, opt for tires that gives you a comfortable drive and ride, to make the long drive more bearable, if not, enjoyable.
Embark on your holiday right, starting from the journey and drive to your destination. A comfortable and quiet ride is surely desired, and you can achieve that by equipping your vehicles with the Eagle EfficientGrip or EfficientGrip SUV, Goodyear's quietest, most comfortable tire ever. It is engineered with advanced "Quiet Tred" technology to minimize road noise and help deliver a silky smooth ride, without compromise on safety, which is the hallmark of all Goodyear tires.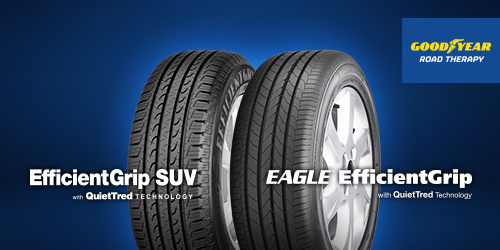 Find out more about our tires at:
Goodyear Eagle EfficientGrip http://www.goodyear.com.my/tyres/goodyear-eagle-efficientgrip
Goodyear EfficientGrip SUV http://www.goodyear.com.my/tyres/goodyear-efficientgrip-suv