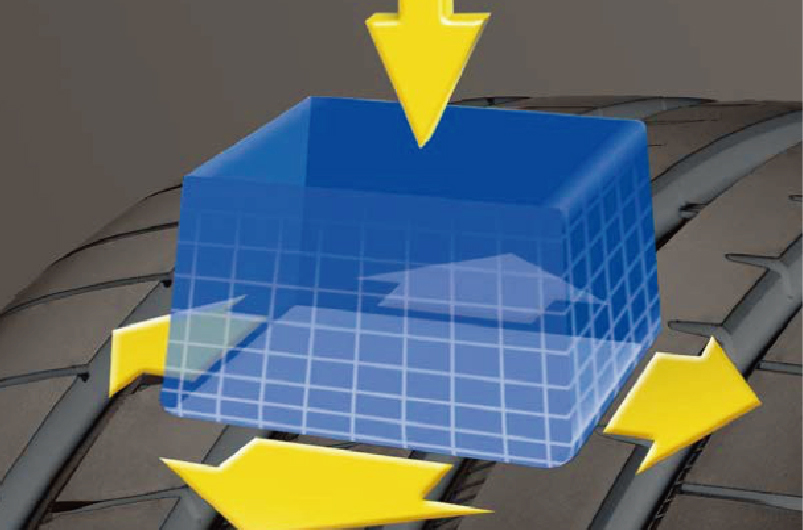 Braking Performance
Designed with ActiveBraking Technology, it increases the tire contact with the road and delivers shorter braking distances on dry and wet road.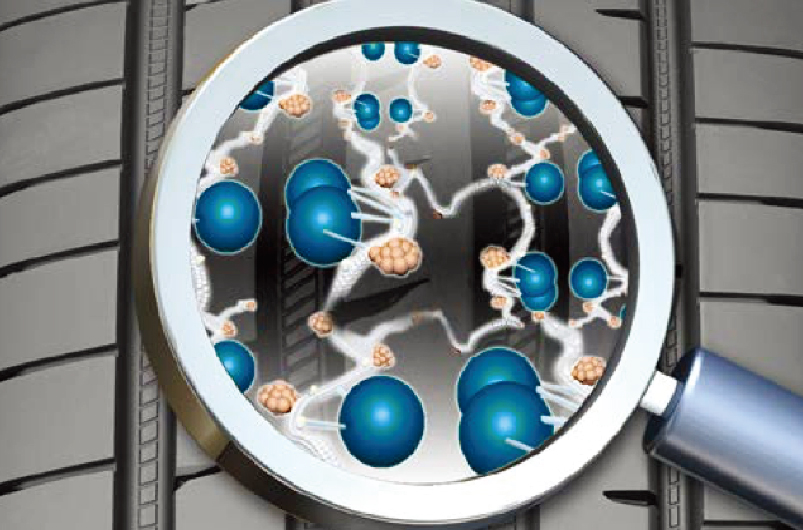 Grip performance
With Grip Booster Technology using an adhesive compound to increase stickiness with the road surface to deliver excellent grip for braking and handling performance
Handling performance
With Optimized Construction Technology, the tire is more robust for improved control and handling at high speed
Goodyear Worry Free Assurance
This program protects your Goodyear Eagle F1 Asymmetric 3 SUV tyres against road hazard damages.
TYRE REPLACEMENT ENTITLEMENT PERIOD & CLAIM 
Tyre replacement entitlement is applicable within 6 months from the date of purchase and remaining tread depth must be more than 6.0mm.
When making a claim, you must present the following to the dealer where the tyre was originally purchased:
Goodyear Worry Free Assurance program card

Details in the card must be completed.
Keep the 'Customer Copy' for your future reference

Original receipt of purchase
Damaged tyre that requires replacement
For more information on the Worry Free Assurance program, please visit: Goodyear Worry Free Assurance
| | | | | |
| --- | --- | --- | --- | --- |
| 235/60R18 | 107 | V | EAGLE F1 ASYMMETRIC 3 SUV XL | Honda CR-V, Hyundai Senta Fe, KIA Carnival, Audi Q5, Volvo XC60, Land Rover Freelander |
| 235/65R18 | 106 | W | EAGLE F1 ASYMMETRIC 3 SUV | Land Rover Discovery, Nissan Murano, Volkswagen Touareg |
| 235/45R19 | 99 | Y | EAGLE F1 ASYMMETRIC SUV XL FP | Mercedes GLA |
| 255/50R19 | 107 | Y | EAGLE F1 ASYMMETRIC 3 SUV XL FP | Porsche Macan, BMW X5, BMW X6 |
| 275/45R19 | 108 | Y | EAGLE F1 ASYMMETRIC 3 SUV XL FP | Porsche Cayanne, Volkswagen Cayanne |
| 275/55R19 | 111 | W | EAGLE F1 ASYMMETRIC 3 SUV FP | Mercedes G-Class |
| 285/45R19 | 111 | W | EAGLE F1 ASYMMETRIC 3 SUV XL FP | BMW X5 |
| 235/45R20 | 100 | V | EAGLE F1 ASYMMETRIC 3 SUV XL FP PE | DS7 Crossback |
| 245/50R20 | 105 | V | EAGLE F1 ASYMMETRIC 3 SUV J XL FP | Jaguar I-Pace |
| 255/45R20 | 105 | W | EAGLE F1 ASYMMETRIC 3 SUV XL FP | Mercedes GLC |
| 255/50R20 | 109 | Y | EAGLE F1 ASYMMETRIC 3 SUV XL FP | Jaguar F-Pace, Land Rover Velar, Mazda CX-9, Range Rover Evoque |
| 265/45R20 | 104 | Y | EAGLE F1 ASYMMETRIC 3 SUV N0 FP | Porsche Macan, Bently Mulsanne |
| 275/45R20 | 110 | Y | EAGLE F1 ASYMMETRIC 3 SUV XL FP | Audi Q7, Volvo XC90 Q7, Volkswagen Touareg |
| 275/40R20 | 106 | Y | EAGLE F1 ASYMMETRIC 3 SUV XL FP | BMW X5, BMW X6 |
| 295/40R20 | 106 | Y | EAGLE F1 ASYMMETRIC 3 SUV N0 FP | Audi Q7, Porsche Macan, |
| 315/35R20 | 110 | Y | EAGLE F1 ASYMMETRIC 3 SUV XL FP | BMW X5, BMWX6  |
| 255/40R21 | 102 | Y | EAGLE F1 ASYMMETRIC 3 SUV XL FP | Audi Q5, Mercedes AMG GLC |
| 265/45R21 | 108 | H | EAGLE F1 ASYMMETRIC 3 SUVAOXLFPSCT | Audi E-Tron, Infiniti QX70, Land Rover Velar |
| 275/40R21 | 107 | Y | EAGLE F1 ASYMMETRIC 3 SUV XL FP | Audi Q7, |
| 275/45R21 | 110 | Y | EAGLE F1 ASYMMETRIC 3 SUV XL FP | Land Rover Discovery, Mercedes AMG G63, Mercedes AMG G-Class |
| 285/40R21 | 109 | Y | EAGLE F1 ASYMMETRIC 3 SUV AO XL FP | Audi Q7, Volkswagen Touareg |
| 295/35R21 | 107 | Y | EAGLE F1 ASYMMETRIC 3 SUV XL FP | Audi Q7, Mercedes M-Class, Porsche Macan, Porsche Cayanne |
| 295/40R21 | 111 | Y | EAGLE F1 ASYMMETRIC 3 SUV XL FP | Mercedes GL Class, |
| 275/35R22 | 104 | Y | EAGLE F1 ASYMMETRIC 3 SUV XL FP | Inch -Up |
| 275/40R22 | 107 | Y | EAGLE F1 ASYMMETRIC 3 SUV XL FP | Land Rover Range Rover |
| 295/35R22 | 108 | Y | EAGLE F1 ASYMMETRIC 3 SUV XL FP | Inch -Up |